Artec QDD – On-board Overdrive/Distortion Effects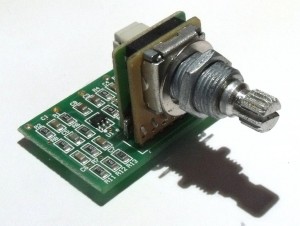 Huginn's control configuration will differ slightly from it's twin Muninn, as it will feature on-board effects provided by Artec's QDD2 device.
This offers five separate settings:
1 : True bypass (off)
2 : Clean boost
3 : Blues Overdrive
4 : Rock distortion
5 : Heavy Metal
A great degree of versatility is added by this effects circuit, offering tone and overdrive/distortion options embedded within the guitar; eliminating the need of an external distortion pedal.
Powered by a single 9V battery housed within the control cavity will give over 3000 hours of use. An additional control position will be drilled for the QDD2 rotary selector accompanying the push-pull master volume control and coil-splitting functionality.