"… can it be true? That I hold here, in my mortal hand, a nugget of purest Green?"
– Lord Percy Percy, Blackadder II
These images represent the influences that guide my choice of colour-finish in this project: natural, dark, earthy green.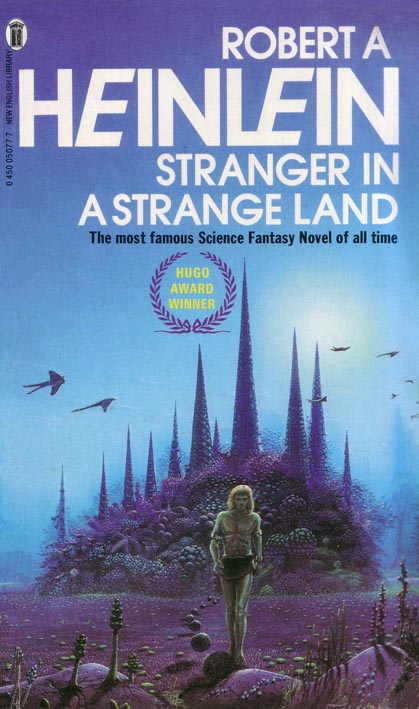 An early memory for me was rooting through my maternal Grandmother's bookcase and being fixated on the cover of a SciFi book called 'Stranger in a Strange Land'. The alien on the cover was walking solemnly towards the viewer and I remember thinking 'He's green: that's cool'.
In fact, a great many of my favourite 'things' from childhood including art, toys, and literature have been not just green, but a deep, dark green.
For most of my youth (up to the point of discovering the Commodore 64 and becoming a pre-pubescent hermit), I would be found in the nearby woods, dells and general undergrowth around Thrybergh, making dens and fashioning rapiers out of Elderberry. The smell of sap to this day reminds me of the residue left on my hands as a child following hours of fencing with an unsuspecting tree or unruly mob of nettles. I feel most at home to this day in some thick woodland area or rolling English meadow, and the deep greens of midsummer naturally rearrange any predisposition in favour of a more soothing contentment.
For a green finish to work on a guitar however, I think it will need to be as dark as possible. To be at harmony with the timber itself, it needs to be an earthy moss, verging on brown. It can be such a striking colour that it would be very easy to lose the subtlety of the natural grain finish that I try to achieve in my builds. It can't be a slap in the face.
This is more of a concern when it comes to the inlay material as this will be formed of a reconstituted rock, emulating a natural Malachite mineral. Although this can be corrected with varnishes to temper the tone prior to inlay.
Work on the Green Man Guitar will commence following the sale of Huginn, but inlay designs will begin in the near future.
Social tagging:
GreenMan